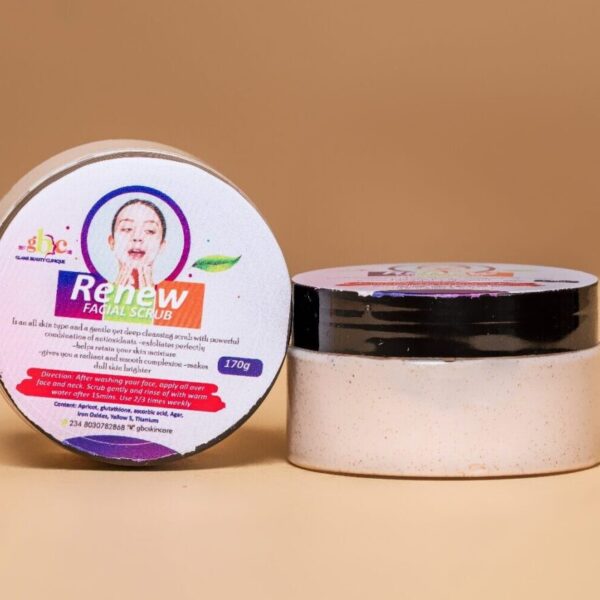 RENEW FACIAL SCRUB
GBP £12.00
GBC RENEW FACIAL SCRUB 
Size: 150g
BENEFITS:
-Renews Skin
-Exfoliates perfectly
-Retains your skin moistures
-Helps you achieve a radiant and smooth complexion
-Makes dull skin brighter and glowing
-Its a must have
Content: Apricot, glutathione, ascorbic acid, Agar, Iron Oxides, Yellow 5, Titanium.
Direction: Should be applied on face and neck after proper cleansing with any of the face washes. Exfoliate gently in circular motion to avoid irritating your facial skin. Leave on for 15mins, rinse with warm water.  Use 2/3 times weekly.
Only 2 left in stock