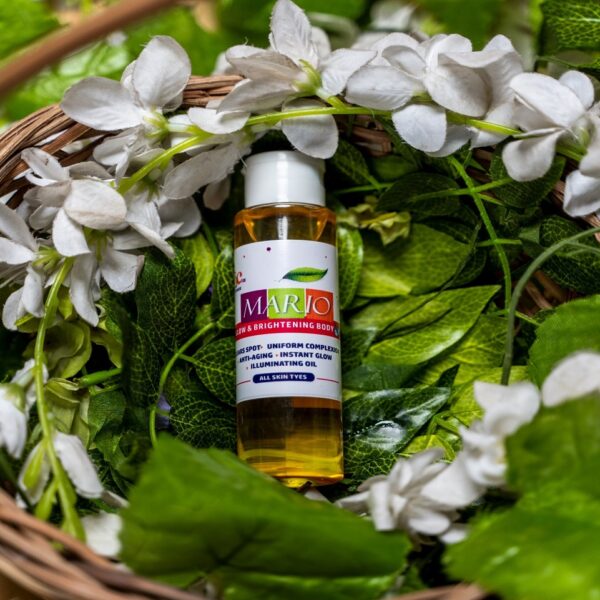 Restocking Soon!
MARIO GLOW & BRIGHTENING OIL
GBP £14.00
GBC MARIO GLOW/POLISHING BODY OIL
Content:  argan oil, marula oil rose oil , glycerine, kojic oil
How to use: Shake well and use/twice daily on the skin. Do not use on your face. To allow penetration and moisture retention, exfoliate two/three times weekly.
Size: 100ml
Restocking Soon!