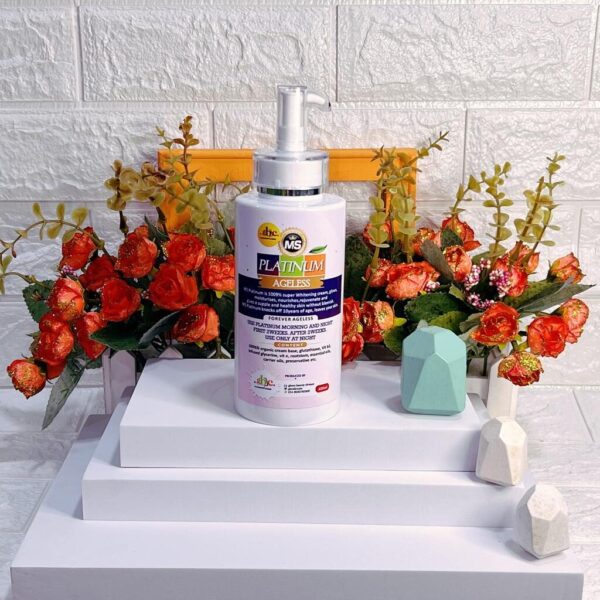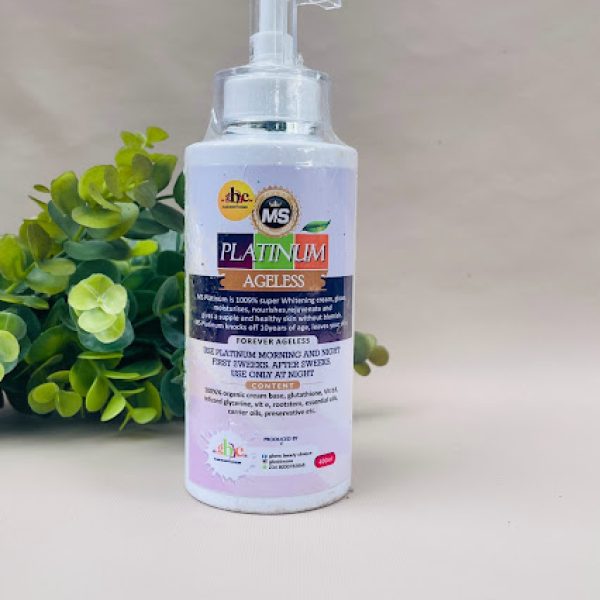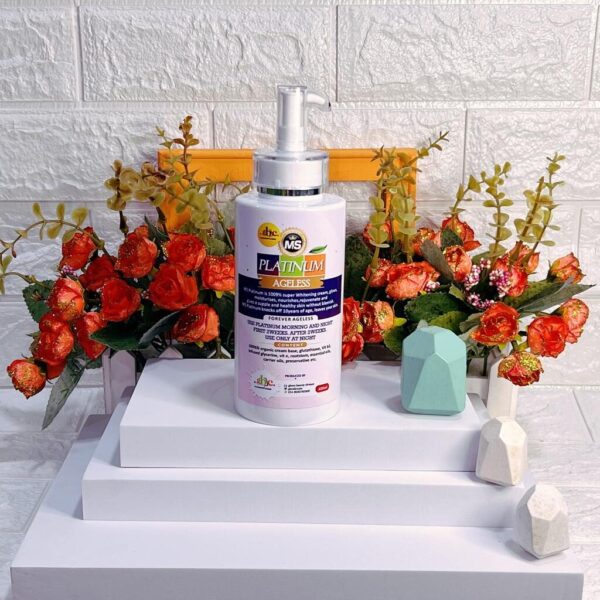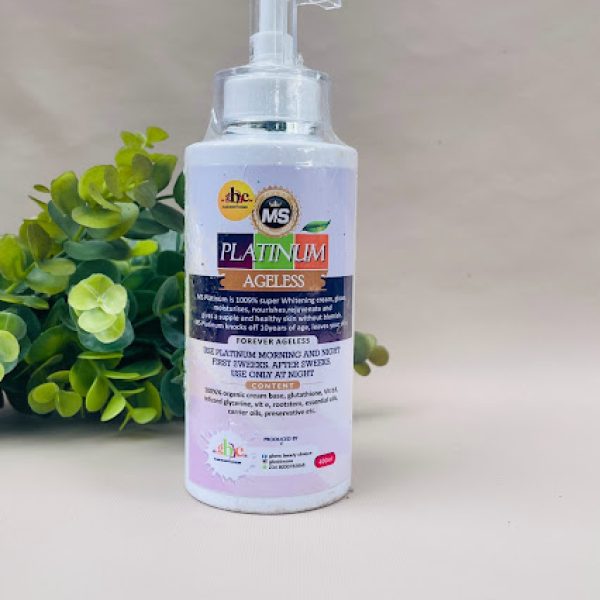 PLATINUM AGELESS WHITENING BODY CREAM
GBP £69.00
100% organic cream base, glutathione, vitamin b3, infused glycerine, vitamin E, root stem, essential oils, carrier oils
Size:  400ml
BENEFITS
Restores Natural Skin Balance With Nourishing And Moisturizing Properties
It Leaves The Skin Cells Well Regenerated For A More Supple, Healthier Looking Skin.
Totally Free Of Blemishes, Free Of Sagging, Free Of Aging And Free Of Wrinkles
Perfect for Fades Aged Spots, Clears Skin Discoloration And Patches
PLATINUM penetrates through the toughest skin, irrespective of how tough.
How to use: Use platinum cream morning and night for the first two weeks (avoid sunlight). After 2 weeks, use only at night while you use the GBC SKIN MOISTURISING MILK or GBC AGELESS BUTTER in the day.
Note: Do not apply on your face.
In stock