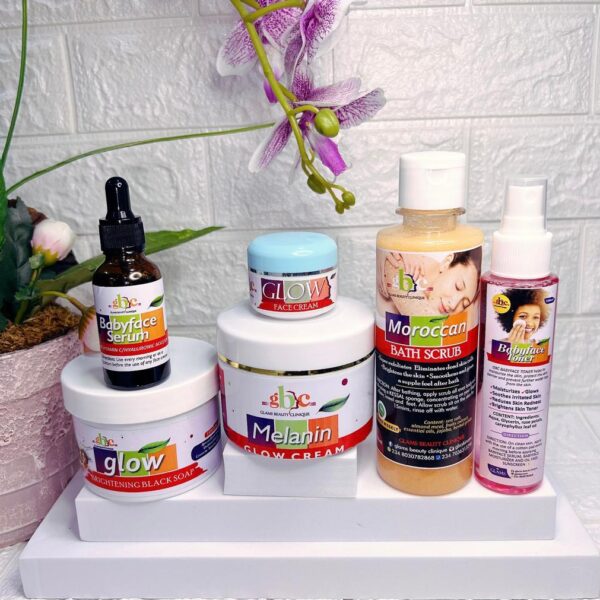 MELANIN GLOW SET
GBP £79.00
GBC MELANIN GLOW SET
The MELANIN GLOW CREAM. This is the best thing that can happen to your skin. Garnished with the finest butters, Indian oil and essential oils. Glows the skin out, moisturizes, nourishes and blends the skin evenly.
CONTENT ARE:
Melanin glow cream
Glow brightening black soap
250g Moroccan Scrub
Flawless face toner
Glow face cream.
Vitamin c baby face serum
In stock
Related Products
Restocking Soon!